Our new, improved and stunning showroom
After the introduction of our new Nedis® brand in 2018, a vital part of our office in the Netherlands got ready for a makeover. Excitement and curiosity swept through our company when our team of designers, fitters and other employees worked hard on this significant project: Our new, improved and stunning showroom.
Lifestyle
We understand daily lives and the changes that happen over time. We have added more and better representations of different stages in life. We have underlined the occasions in which consumer-electronics can make days easier, healthier, smarter and more fun!
Colours and lively images have a boosting effect on a person. It is hard not to cheer up after seeing people having fun or when you recognize the situation pictured in front of you. With Nedis® products, packaging and displays you can evoke positive feelings – better than ever before.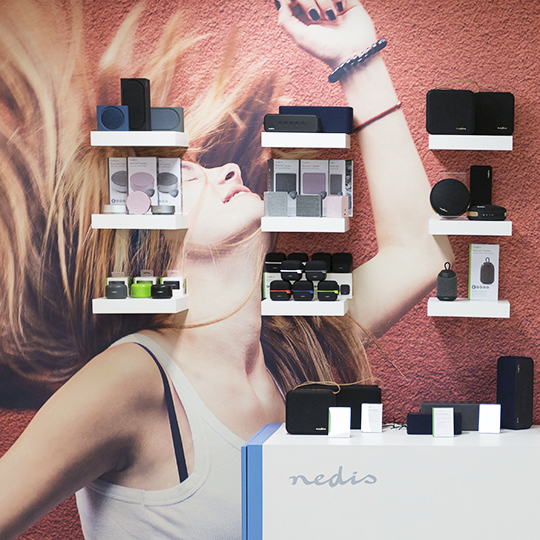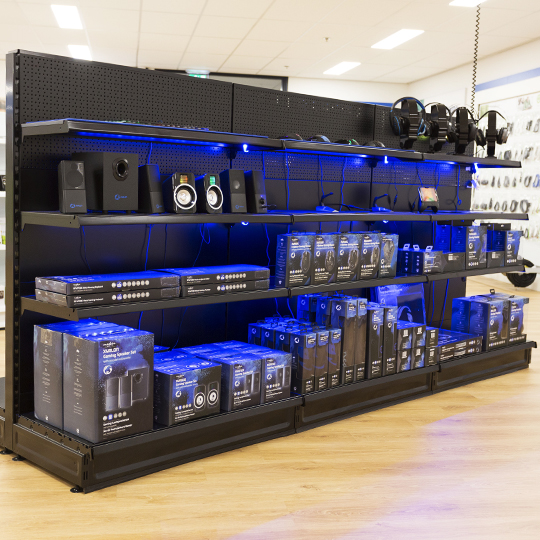 Displays per target group
Some displays are adjusted to products and the regarding target group. Take gaming - a dark line-up with bright fantasy-like elements added to the packaging. Images such as explosions and dragons are enhanced with a matching dark display and blue LED-lighting to create the effect of a gaming room.
In this way, your customer can identify with different line-ups in your store – and can easily find what he or she is looking for.
In-store communication
Next to images, colours and a suitable look and feel, we have worked hard on making product segments easier to scan through. With four coordinating categories, the consumer can easily find the best fit.
• Smart & Connected
• Home & Living
• Media & Mobile
• Sound & Vision
The four categories can be used in-store but are also adjustable to fit existing store concepts.
A more special category is Sound & Vision, that can also be divided into four subcategories. Video, Notebook & PC, Audio and Smartmedia.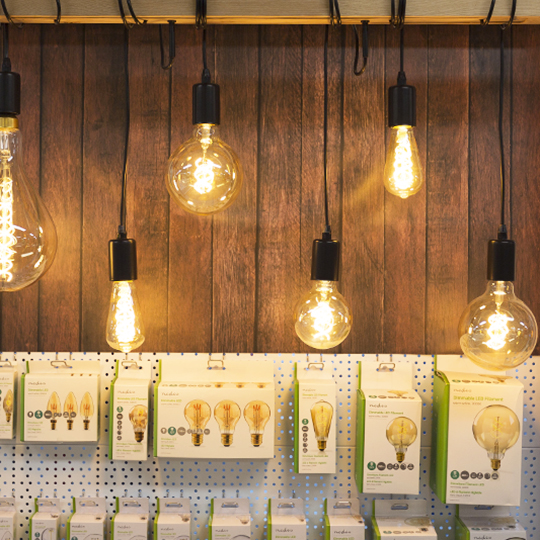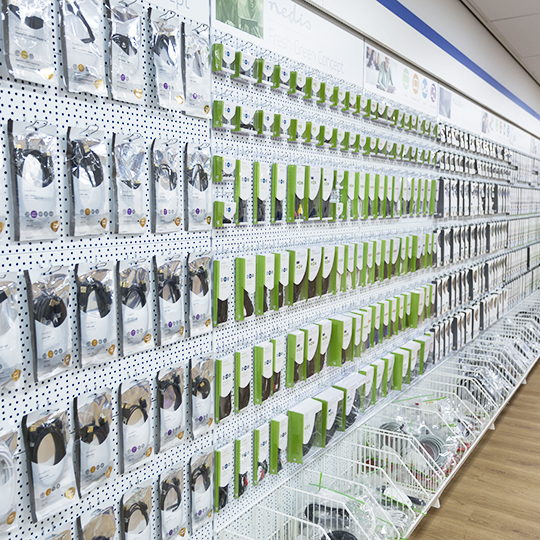 Packaging
Packaging is a major part of the customer's journey and is an essential part of a product line-up according to research. Nedis® products have different types of packaging. Variable for different products, different businesses and different consumers – but with a consistent look and feel.
Nedis® packaging is designed in keeping with a few pillars: Great product photo's, self-select icons, lifestyle imaging, clear multi-lingual descriptions and addition information-options. These elements not only make sure that there is a consistency in our line-ups but also help the consumer to make the right choice.