New feature in the Nedis SmartLife app: Energy Saving
Get insights in your energy consumption with the new energy saving advice feature in the Nedis SmartLife app. In order to reduce power consumption and costs, you'll need knowledge of your electric appliances. Which product consumes the most electricity in your home? When is the product in use?
The new feature will provide you with figures and visual representation of your usage. You can learn a lot about power management using this feature which is now available in the Nedis SmartLife app.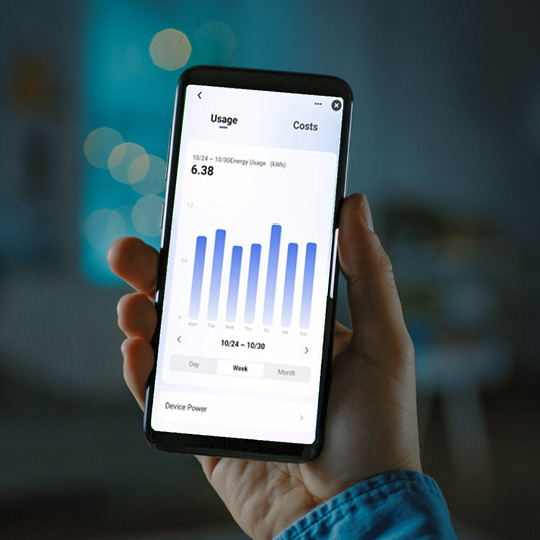 Provide insight
Aplikace vám poskytne údaje o vašich návycích při spotřebě elektřiny:
- Poskytne vám přehled o spotřebě energie a nákladech, který vám pomůže šetřit energií a snížit tak náklady na elektřinu.
- Získáte všechny údaje o spotřebě energie více zařízení v jednom přehledu v aplikaci
- Nastavíte si upozornění při dosažení limitu spotřeby energie
Jak to funguje?
Své výrobky můžete snadno připojit k některému z monitorů spotřeby nebo chytrých zástrček z řady Nedis SmartLife. Výrobky mohou odesílat údaje o své spotřebě do aplikace Nedis SmartLife. Při nastavení cen energie získáte jasný přehled o svých nákladech. Pokud používáte zástrčku nebo vypínač bez monitoru spotřeby, můžete v aplikaci nastavit příkon výrobku. Aplikace vám poskytne odhad spotřeby výrobku.
Základní nebo předplatné?
(zdarma) Základní funkce:
- Celková spotřeba energie za den
- Nastavení příkonu výrobku
- Oznámení při dosažení nastavené spotřeby energie za den, týden nebo měsíc.
Extra funkce s předplatným: - Předplatné:
- Celková spotřeba energie za hodinu
- Náklady na energii za hodinu nebo den na základě zadaných cen energie.
- Porovnání se včerejškem, minulým týdnem nebo minulým měsícem v grafu
- Podrobnosti o jednotlivých produktech (spotřeba, náklady a doba trvání za posledních sedm dní v grafech).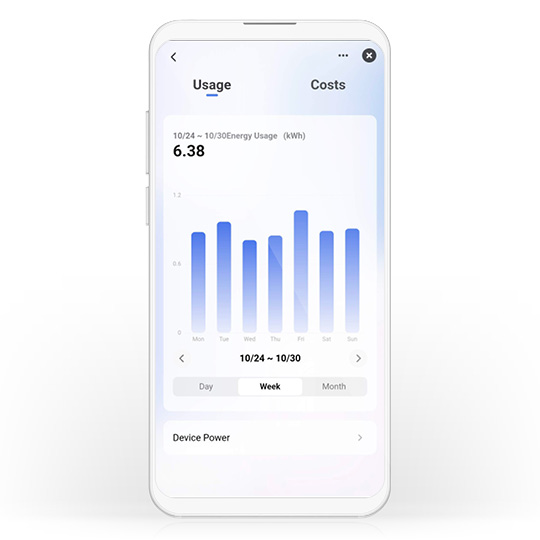 The total energy consumption per day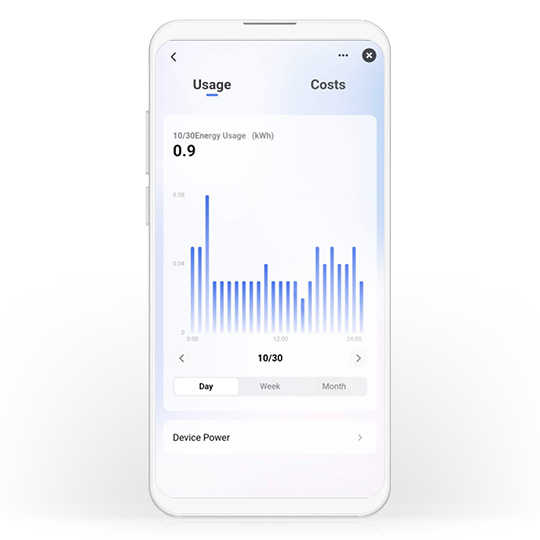 Total energy consumption per hour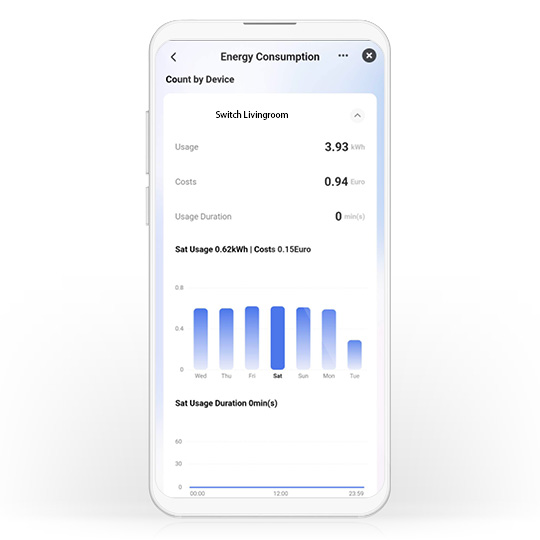 Individual product details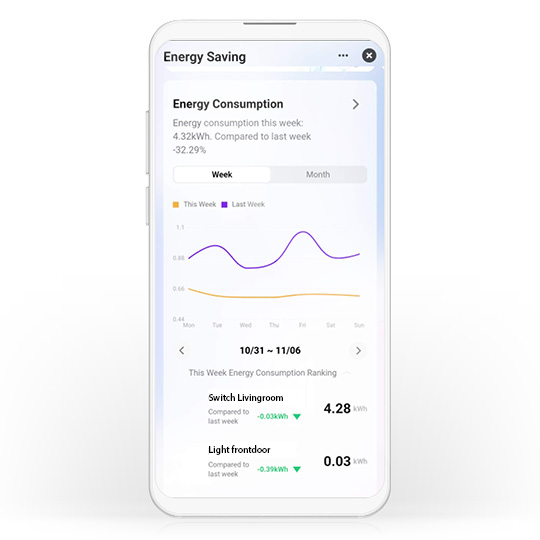 Comparisons to yesterday, last week or last month in a chart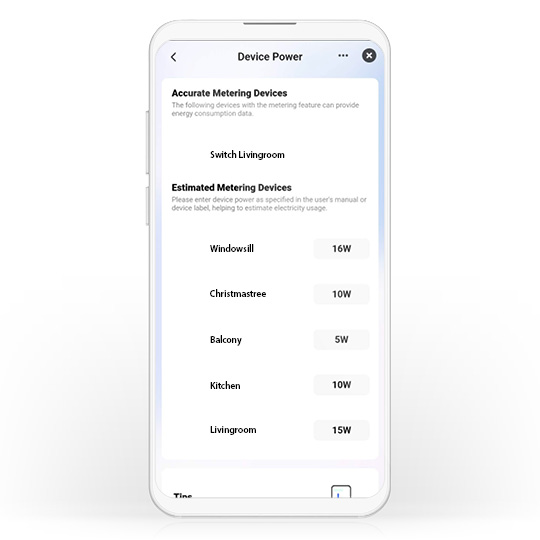 Set the wattage of the product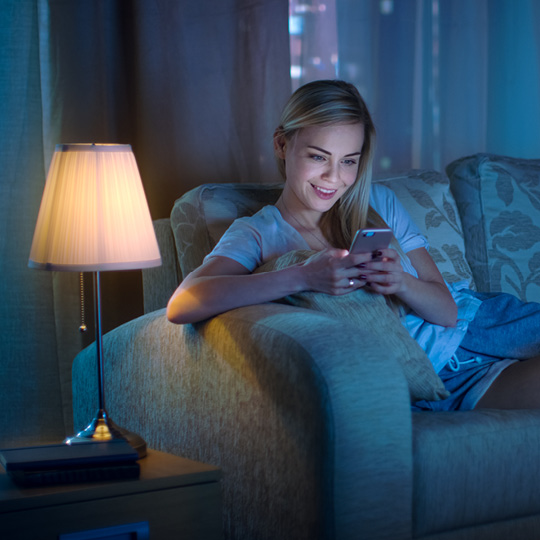 Nyní a příště
Tato funkce je k dispozici pro monitory spotřeby, chytré zástrčky a vypínače.
Další produkty budou přidávány od konce prosince:
- Topení a klimatizace s různými stavy a jejich různými výkony
- Osvětlení (s výkonem při ztlumení)
- Další produkty Nedis SmartLife budou přidány s předvyplněnými hodnotami wattáže"